Takamaka Localisation: Plaine des Palmistes, Bébour-Bélouve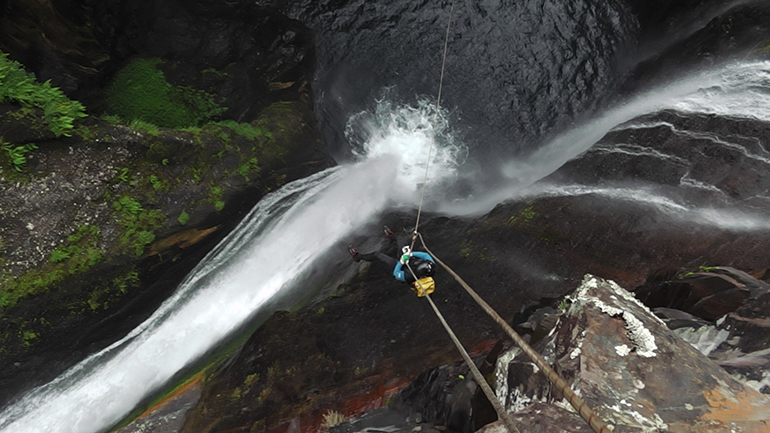 Takamaka : 

Level3
Sporty, long, technical and exposed.
Prerequisite:

 Participants must have completed at least one other vertical canyon such as the Fleur Jaune Integral or the Ferriere or the Langevin Integral.

Duration: allow 10 à 12h

Description:

Takamaka…is every bit as exotic and adventerous as the sound of its name. Doing 'Taka' is a real must in the world of canyoning. The adventure starts at dawn with a 70m rappel into the void. (That will wake you up !)

Immediately followed by 'The big cliff' a 140m monster. As if that is not enough you now enter a place of rare beauty : the mini Trou de Fer. Expect to be buzzed by helicopters containing jealou s sightseers as you enjoy the unique privelage of descending the mini Trou de Fer, an 80m rappel.

The day now takes on an aquatic theme down a sucession of jumps and slides.

To finish what is a truly memorable day you have to hike and climb steep walls and jungle to reach civilization.
Price:

150€
Preview of the canyon of Takamaka: