DuDu Localisation: St Benoit, Barrage de Takamaka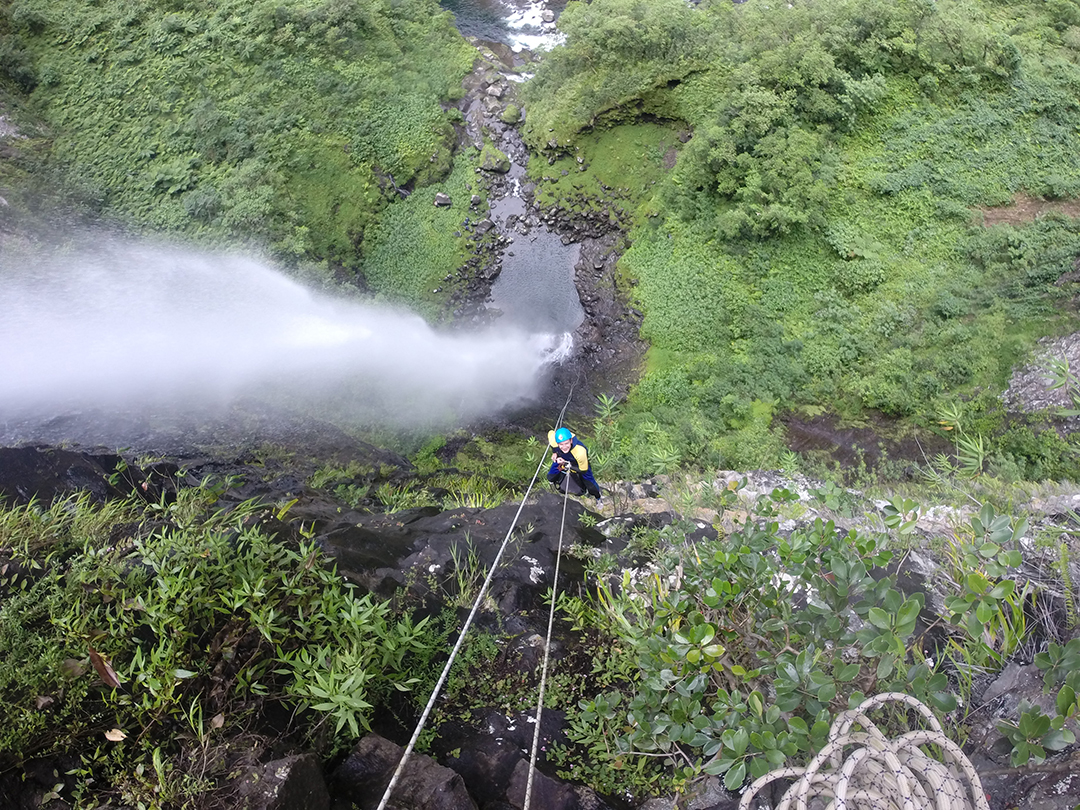 DuDu: 

Level 3
Sporty and Technical
Prerequisite:

 Participants must have completed at least one other vertical canyon such as the Fleur Jaune Integral or the Ferriere or the Langevin Integral.
Duration : allow 7/8h
Description:
Dudu is a good venue for a 'first time adventure canyon ' At between 7 to 8 hrs long it is easier than its neighbours, Takamaka and Bras sec, but it is still and adventure ! There are several rappels down cliffs including one at 73m and another at 91m and as with all the other canyon adventures, a 1hr 30 climb through the jungle to return to civilisation.
Price:

 130€
Preview of the Canyon of Dudu