Bras Sec Localisation: St Benoit, Barrage de Takamaka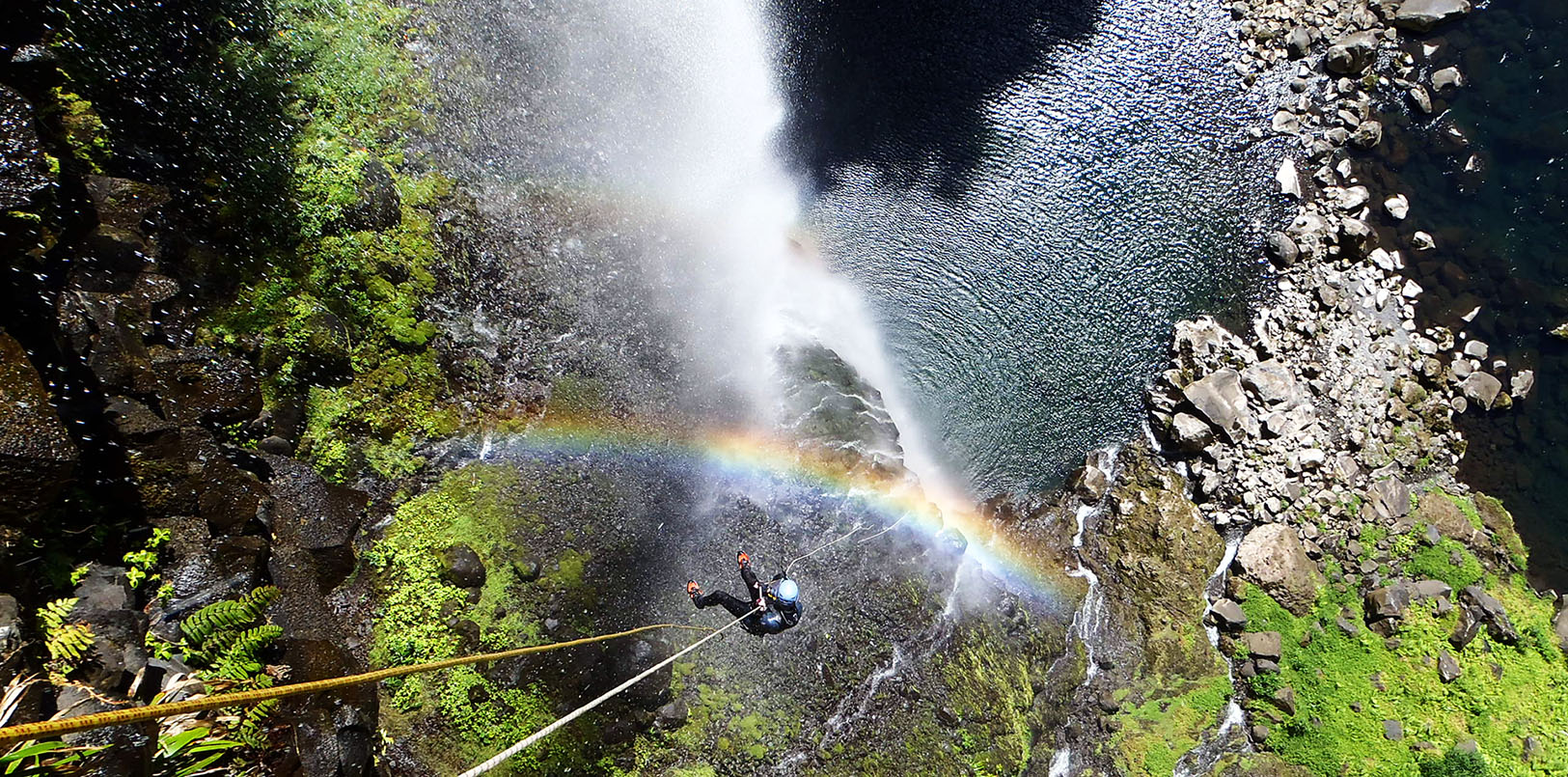 Canyon of Bras sec: Level 3
Sporty, long, technical and exposed
Prerequisite:

 Participants must have completed at least one other vertical canyon such as the Fleur Jaune Integral or the Ferriere or the Langevin Integral.

Duration : allow 9 to 11h

Description:

We are of the opinion that Bras Sec, is one of the most beautiful canyons on the island, along with Trou de Fer, but more accessible. A rappel down a 142m cliff followed by a narrow gorge crossing deep into a jurassic jungle. This will bring you to the top of a 145m cliff where the canyon of Bras sec joins the Marsouin river. You rappel down the huge natural amphitheatre which was formed over millenia. All that remains is a thrilling 800m swim through rushing water and a 1hr 30 walk and climb through the primordial forest to return to the road.
Price:

150€
Preview of the canyon of Bras Sec :